VISITING EXHIBITIONS IN CHINA:
TYPICAL MISTAKES
Major international exhibitions in China have long attracted representatives of trade in all countries. They gather famous businessmen and emergent entrepreneurs who want to start their own business. Those who visit China for the first time make typical mistakes and miss great opportunities.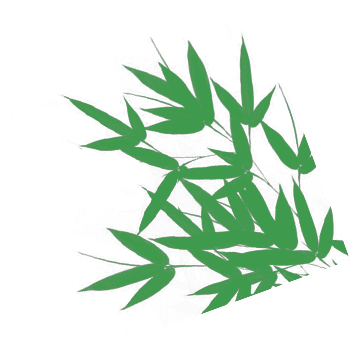 TRIP WITHOUT A SPECIFIC PURPOSE

A trip to the Chinese People's Republic with an introductory purpose costs a person about $2,500. It would be better if this sum would bring additional benefit. Choosing the supplier in advance and meeting with him/her at the exhibition, the entrepreneur will give impetus to his/her business. Sometimes, it happens that people already bring samples of goods and even sign contracts during the first trip.

1

PREPARATIONS IN HASTE

If you book tickets in advance, hire an interpreter and book a place in the hotel not at the last moment, you can save money on the trip. After all, everything urgent is usually expensive.

2

UNPREPARED PRESENTATION OF THE COMPANY

If you plan to talk with potential partners, you need to prepare a presentation about yourself and your company, at least the oral one. It seems that it is easy to tell about yourself. In fact, you cannot remember the simplest things, so you should scatch the plan of the story.

3

NO BUSINESS CARDS

Communication at exhibitions always ends (and sometimes begins) with the exchange of business cards. The Chinese are respectful of the loud titles, so do not be modest when ordering printed business cards.

4

COLLECTING CATALOGUES

At exhibitions, there are always many colourful booklets and catalogues. If you collect them all, you have to buy a suitcase on wheels or hire a porter. Otherwise, it will be difficult to walk. And the forwarding of advertising products will cost something too. It is easier to choose the most important and write on paper or shoot via the phone, making photos and videos. All additional information can be requested later by e-mail.

5

UNPRESENTABLE APPEARANCE

Personal impression of the person is formed always at the very first meeting. And appearance is an important aspect. The Chinese attach great importance to this. Neat clothes, modesty in expressions and the ability to present yourself at the first meeting can become the first brick in the foundation of further partnership.

6

NO INTERPRETER

Saving on an interpreter is something that can play a wicked joke in an agreement with a potential Chinese partner. Ignorance of language and various nuances often lead to undesirable acquaintance with swindlers or confusion in documents.

7

STARTING CONVERSATION WITH THE PRICE OF GOODS

Certainly, if the cost is not satisfactory, then the conversation turns out superfluous. But it is not necessary to start it with the price issue, the Chinese do not deal this way. First, you need to discuss the product itself, its characteristics and desired volumes of purchases, and then go directly to the value of the purchase. If the clock is ticking, then it is necessary to indicate a good reason, apologize and name the volume which you plan to buy, then ask about a price.

8

INABILITY TO DRINK ALCOHOL

When signing the contract you will have to drink alcohol, as all business issues with Chinese partners are traditionally decided at the table. To know the norm and behave decently is the key to success.

9

INCORRECT CALCULATION OF THE TIME OF STAY IN CHINA

The planned 2 days for the deal may not be enough, so it is better to always take one extra day. And if things go well, the remaining time can be spent on sightseeing and recreation.

10
TO MAKE IT POSSIBLE EVEN ON THE VERY FIRST TRIP TO CHINA, IT IS WORTH CONTACTING 4YOU GLOBAL. ITS EMPLOYEES KNOW ALL THE NUANCES AND WILL BECOME THE RELIABLE SUPPORT FOR EMERGENT ENTREPRENEURS.
CALL US!
Связаться
Your request has been sent.
We will contact you soon
>