PECULIARITIES OF ACCOUNTING IN CHINA:
WHAT SHOULD ONE CONSIDER WHEN ACCOUNTING?
Today, accounting can be considered a means of international communication. Extensive trade and economic ties of China unite the financial policy of almost the whole world. Accounting in China is based on two components: separate legal acts with accounting requirements and main legislative documents.
ACCOUNTING REQUIREMENTS
THERE ARE UNIFORM REQUIREMENTS FOR ACCOUNTING IN CHINA. INFORMATION TO BE REFLECTED IN THE REPORTS:
RECEIPT OF FUNDS AND SECURITIES. ACCEPTANCE AND USE OF VALUES.
DEBT OBLIGATIONS, THEIR SETTLEMENTS.
CAPITAL INCREASE AND COSTS.
CALCULATION OF INCOME AND PRIME COSTS.
ADDITIONAL INFORMATION.
All reports are issued in local (Chinese) and foreign (if necessary) languages using the national currency in the calculation. Within 15 years, all records are kept in a safe place.
The entire process is regulated by the Law of the Chinese People's Republic "On Accounting". It is aimed at strengthening the management of the country's economy and improving its efficiency. Modern accounting is constantly being improved.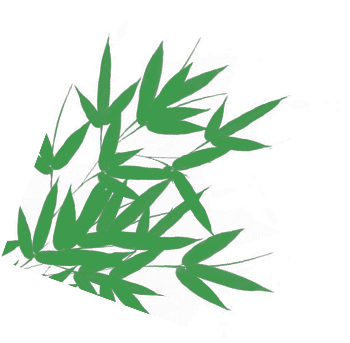 HISTORY AND REALITY

The ancient Chinese were the first to use the concepts of "property" and "debt". In the excavated things related to the period of 2000 BC, there is a reference to the accounting system. The Chinese had trade relations with their neighbours and for the convenience of calculations invented their national accounts (suanpan), slightly changing the former counting board (abacus).

People from ancient times used to work for themselves, so now the authorities of the Chinese People's Republic have introduced new rules for those companies that are registered on the stock exchange. Their accountants are required to make statements in accordance with International Financial Reporting Standards.

The accountant in China cannot expect a good salary. In a large prestigious company, he/she receives about 125,000 yuan per year, and in a simple firm - about 7,500 yuan. This amount is paid on average by a Chinese family of 3 people for food.

SYSTEM OF PENALTIES

In the Chinese People's Republic, people do not like debts. Fines for non-payment of various taxes sometimes reach 5 times the amount of indebtedness. For gross violation of the law, people are deprived of licenses and companies are confiscated their property. It is easier to get a consultation that costs much less than a fine.

Sometimes tax inspectors apply public disgrace measures. The names of accountants who work in companies with debts can be exposed to the whole country, publishing lists of evaders from taxes in mass media. Individuals are also punished.

There is also a non-standard approach to solving the debt problem. Tax officers hold cheque lotteries every month. The winner is the one with the number in the check coinciding with the number that won. Buyers require checks for goods, and entrepreneurs keep a small hidden revenue.

For large bribes, the state official can face a severe punishment, sometimes - death penalty.

TAXES AND JOBS FOR FOREIGNERS

Not all 25 taxes in the country are applied to foreign companies. Mandatory payments: VAT (17%), consumer tax on certain types of products (5–45%), customs duty, income tax (25%), and others. If the salary of an individual-foreigner is more than $750, then the tax is levied.

To work in the country as an accountant is very responsible. There is a lot of reporting documentation. Even a daily report on the mode and facts of visiting the office (indicating the time of arrival and departure) by the employees should be submitted to the tax service. Any trifle is put in the special document.
Even in a successful company, it is necessary to keep a strict accounting. The subtleties of Chinese law dictate their conditions, and it is necessary that the financial issues are handled by professionals.
4YOU GLOBAL COMPANY HIRE ONLY PROFESSIONALS IN CHINA, SO IT IS LOGICAL TO GET HELP FROM OUR COMPANY
CONTACT US!
Связаться
Your request has been sent.
We will contact you soon
>