INTERPRETER SERVICES IN CHINA:
COST, PROS AND CONS OF SEARCH
To travel to the Chinese People's Republic, it is necessary to provide all necessary: to collect a package of documents, to prepare clothes in accordance with weather conditions of the Celestial Empire, and to get a camera. The presence of an interpreter in the Chinese language is important. This is particularly so with a business trip.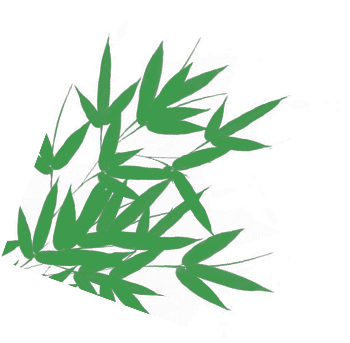 WHY DO YOU NEED AN INTERPRETER?
RUSSIANS THINK OF SAVING MONEY WHEN GOING TO CHINA. THAT MAKES SENSE BUT SOMETIMES THIS APPROACH LEADS TO MORE LOSSES. YOU WILL NEED A LANGUAGE EXPERT:
FOR EVERYDAY ISSUES

Without knowledge of the language, it is difficult to exchange currency, order transport to the hotel and other places of the country, buy a SIM-card for the period of stay, find a good inexpensive place for dinner, go shopping or organize an excursion.

FOR BUSINESS

The interpreter will help to appoint a business meeting with potential partners, teach the rules of negotiations, competently draft a contract, keep from mistakes and violations of Chinese traditions.
By spending on the interpreter, the entrepreneur will benefit more than the cost of such services.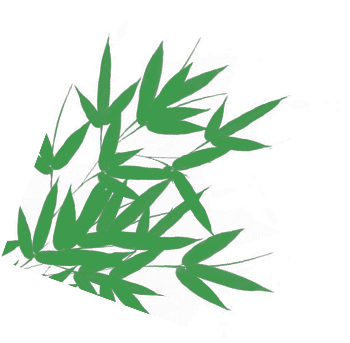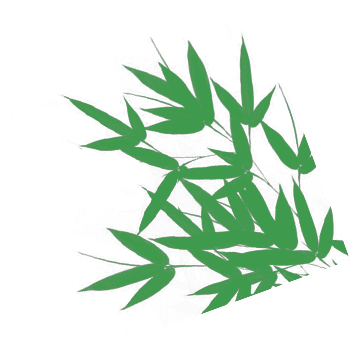 COST OF SERVICES OF AN EXPERT IN THE CHINESE LANGUAGE

THE PRICE FOR THE INTERPRETER'S SERVICES CANNOT BE THE SAME. DIFFERENT CITIES OF THE CHINESE PEOPLE'S REPUBLIC HAVE THEIR OWN STANDARD OF LIVING AND THEIR PRICES. IF AN INTERPRETER FROM GUANGZHOU CAN WORK AT THE RATE OF $100 PER WORKING DAY, THEN HIS/HER SERVICES WILL COST $300 IN HONG KONG.

PROFESSIONAL WHO PROVIDE THEIR SERVICES FOR EVERYDAY ISSUES CHARGE LESS ($50-80 PER DAY) THAN THOSE HELPING IN BUSINESS. THE PURPOSE OF THE PRODUCTS IS ALSO CONSIDERED IN THE PROCESS OF CONCLUDING DEALS. TECHNICAL INTERPRETATION THAT REQUIRES DEEP KNOWLEDGE IN THIS FIELD COSTS MORE.

THE COST OF SERVICES DEPENDS ON THE SEASON. IN SPRING AND AUTUMN, THE INTERPRETER SERVICES COST MORE, BUT THERE ARE ALSO MORE POTENTIAL PARTNERS AT THIS TIME IN CHINA, AS THE COUNTRY BECOMES A PLATFORM FOR MANY INTERNATIONAL EXHIBITIONS.

THE PRICE CAN VARY SIGNIFICANTLY WHETHER THE INTERPRETER IS RUSSIAN OR A NATIVE SPEAKER. RUSSIANS PREFER NATIVE LINGUISTS. IT IS EASIER FOR THEM TO COMMUNICATE WITH SUCH INTERPRETERS, ALTHOUGH THEY HAVE TO PAY FOR THEIR TRANSFER AND LIVING EXPENSES.
TRAITS OF AN EXCELLENT INTERPRETER
THE LANGUAGE EXPERT WHO ACCOMPANIES YOU IN A FOREIGN COUNTRY
SHOULD HAVE THE FOLLOWING TRAITS OF CHARACTER:

Excellent knowledge of the language in the field that the business owner is engaged in.

Strong interpersonal skills. A person should easily make contact and quickly react to different situations.

Ability to cope with stress.

Obligatoriness and tactfulness. Strict adherence to the agreements is typical of a good interpreter. He/she can give a piece of advice to an entrepreneur, but does and says exactly what the client decides.
SEARCH FOR AN INTERPRETER: WHAT SHOULD ONE PAY ATTENTION TO?
THERE ARE MANY WAYS HOW TO
FIND A DECENT, COMPETENT INTERPRETER:
1
FRIEND'S RECOMMENDATION. IF SOMEONE HAS BEEN TO CHINA WITH A QUALIFIED LINGUIST, THE HE/SHE KNOWS THE SPECIFICS OF SUCH SERVICES AND CAN RECOMMEND THESE SERVICES TO A FRIEND, ROUGHLY MENTIONING THE COST OF INTERPRETATION.
1
2
ONLINE SEARCH VIA SPECIALISED PLATFORMS-MEDIATORS. SUCH WEBSITES PLACE ANNOUNCEMENTS AND PROFILES OF EXPERTS IN THE CHINESE LANGUAGE. THE INTERPRETER SELECTED BY THE CLIENT PAYS A PART OF THE EARNED AMOUNT (approx. 15-20%) TO THE MEDIATOR.
2
3
WEBSITES OF THE COMPANIES THAT ARE ENGAGED IN BUSINESS SUPPORT IN THE CHINESE PEOPLE'S REPUBLIC AND HAVE EXCELLENT LANGUAGE EXPERTS AMONG THEIR PERSONNEL. THEY DO NOT EXCEED THE COT OF INTERPRETER SERVICES BUT CAN OFFER ADDITIONAL ONES (DELIVERY OF GOODS, ASSISTANCE AT CUSTOMS, ETC.).
3
4
ONLINE SEARCH VIA PRIVATE WEBSITES OF INDIVIDUAL INTERPRETERS. THE COST OF HEIR SERVICES IS LOWER, AS NO ONE HAS TO PAY ANY COMMISSION, BUT IT IS CHALLENGING TO EVALUATE THEIR QUALIFICATION.
4
4YOU GLOBAL COMPANY WILL PROVIDE AN INTERPRETER WITH MORE THAN 5 YEARS OF EXPERIENCE,
EXCELLENT KNOWLEDGE OF CHINA, ITS TRADITIONS AND SPECIFICS OF COMMUNICATION. THE MOST DIFFICULT TASKS CAN BE SOLVED WITH SUCH ASSISTANT. CONTACT US!
Связаться
Your request has been sent.
We will contact you soon
>