6 STEPS TO EARNING 1,000,000 RUBLES ON BUSINESS WITH CHINA
China produces a huge number of products. Here is the cheap labour and, therefore, world brands transfer their production to China. Even non-original products are of quite high quality: durable, functional, lasting.

Business with China is very advantageous due to the wide assortment and low prices. The successful option is the resale when the entrepreneur finds, delivers cheap and good products, and then resells it at the higher price. But there are expenses — taxes, customs, etc. We suggest considering the issue in detail.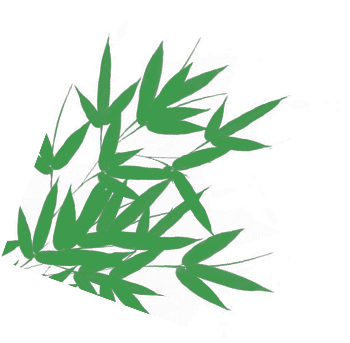 STARTING BUSINESS WITH CHINA:
STEP-BY-STEP GUIDE FROM 4YOU GLOBAL
STEP 1. SELECT THE INTERNET SALES MODEL.

The most effective ones:

Dropshipping. You order the goods from the supplier after you have fully received the prepayment from the final buyer. Disadvantage: People are reluctant to pay for the product they haven't seen. Advantage: You can start a business without investment.
Joint purchases. Entrepreneurs unite to order a batch of goods together. This allows you to seriously save money on delivery.
Wholesale sales. Mediation between the Chinese supplier and buyers at home (entrepreneurs and ordinary consumers). The benefit is to gain interest through the surcharge.
Retail sales via the Internet (groups in social networks, online stores).

STEP 2. EVALUATE POSSIBILITIES.

If you have an impressive capital, you can think about creating a website to sell products from the Celestial Empire. Trust of the target group of clients will be higher, and it will be possible to do business without mediation.

If there are no funds for the purchase, you will have to work on prepayment. Offer an exclusive product that cannot be found in other stores.

STEP 3. ESTIMATE THE PROSPECT OF THE GOODS.

Goods with low demand are very hard to sell. To select liquid products, use the following guidelines:

Use the keywords Yandex indicators (there are special services, for example, Vordstat). Choose the region where you will sell the goods, and enter a variety of products from ballpoint pens to clothing.
Pick up the products with the highest demand and evaluate the competitors. It is better if not too many sellers sell the goods.
Purchase and test multiple samples.

The more you know about the product, the faster you will earn the base of satisfied clients.

STEP 4. SELECT A VENDOR.

Previously, opportunities for entrepreneurs were limited due to difficulties in travelling to China, visiting exhibitions, etc. Today, it is much easier to establish cooperation. There are platforms that sell products from China, such as AliExpress, Tmart, and many others. Only registration is required for the order.

STEP 5. DELIVER THE PRODUCTS.

You can buy goods for personal use every month for the amount of up to 1,000 Euros. The parcel should be less than 30 kg. With large orders, online stores offer free delivery. But one has to wait very long, therefore it is better to choose a logistics company, for example, EMS.

STEP 6. TO SELL THE RECEIVED GOODS IN A CONVENIENT WAY.

First of all, evaluate the quality of the products. If the characteristics are sharply different from those stated, feel free to get a refund. If all is well, start selling. You can register as an individual entrepreneur or a limited liability company.
If you run a business independently, you may face difficulties: problems at customs, defects, bureaucratic costs. It is much easier and faster to order complex assistance of professionals.
Звоните, чтобы узнать подробнее и
CALL TO FIND OUT MORE AND GET A FREE CONSULTATION.
Связаться
Your request has been sent.
We will contact you soon
>